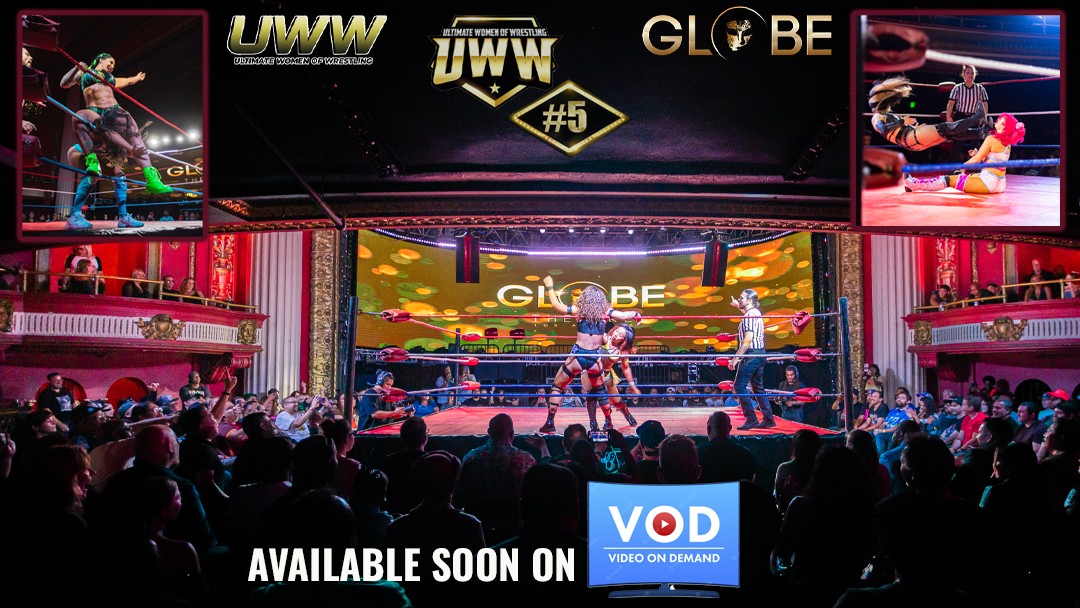 AVAILABLE SOON ON VIDEO ON DEMAND! ULTIMATE WOMEN OF WRESTLING'S UWW #5
3 months ago
Watch all the exciting action from ULTIMATE WOMEN OF WRESTLING'S UWW #5 from The GLOBE THEATRE Sunday September 10th. Seven over the top
action packed matches, including three Title Matches!
Featuring UWW «CEO» RAMPAGE JACKSON, Five time WWE Women's Champion MELINA, «THE TWERK QUEEN» KATIE FORBES, LEI'D TAPA, THE RENEGADE TWINS, MIRANDA ALIZE, RACHAEL ELLERING, plus many other superstars!